Our story then
Konpira Maru started, as many great ideas do, as an idea born from two mates having a beer at the pub.
Working in the retail, production and education sectors of the wine industry for many years, we were searching for our own creative outlet. Sharing similar viticultural, winemaking and beer-drinking values, we set out on our vinous journey and, from these humble beginnings, produced the first vintage in 2014, which resulted in just 600 bottles.
We'd been frustrated at how expensive interesting wines were, the wines we were wanting to drink, and how we couldn't just crack a bottle mid-week on our meagre wages. So we set out to make interesting wines with minimal intervention but maximum care - wines you could afford to have with a bowl of spaghetti on a Wednesday night. 
Thus was born the Konpira Maru mission statement: make mid-week wines great again. Make wines that were full of character, with a focus on affordability and a high drinkability. Wines that aren't so expensive that you feel the need to talk about them the whole time during your meal, you can just enjoy the company you're with (and have another bottle)!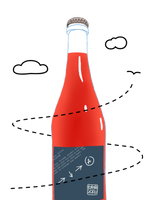 Our story now
Now we make wines from across Queensland and Victoria, from some of the lesser known, mostly cool climate wine regions, with the help of our crew of amazing growers. 
In 2016, we took on our own Whitlands vineyard, sitting high above the King Valley. Here we farm Pinot Noir, Chardonnay, Gewurztraminer and Pinot Gris organically on beautiful red soil, surrounded by stunning sub-alpine Eucalypt forest. A magic part of the world.
We hope you love 'em as much as we do.
Al & Sam.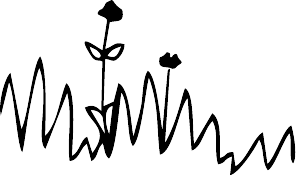 A trip down under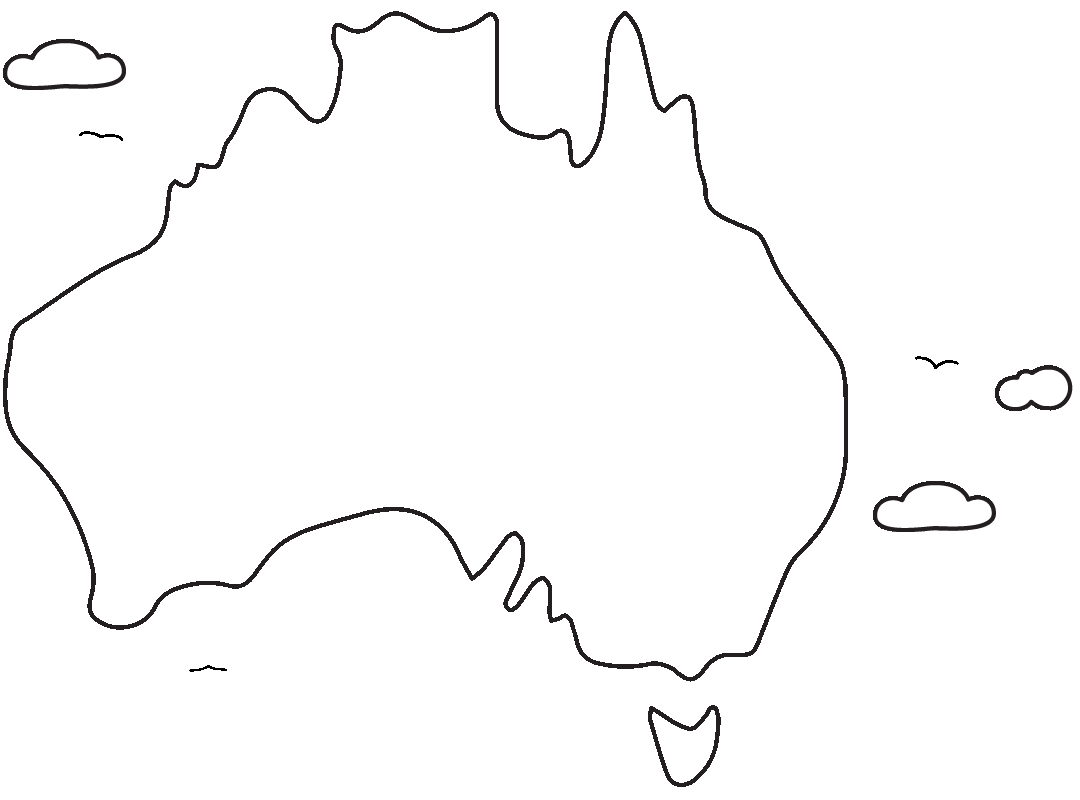 Aradale Vineyard
Due to a topographic quirk, many vineyards in the Grampians wine region receive the moderating influence of the ocean despite being a long way inland, resulting in reduced daytime temperatures and true cool-climate night-time temperatures. This vineyard, situated on sandy clay loam with a deep rocky quartz profile,  holds a special place in the history of Konpira Maru, being the first vineyard Sam made a wine at as a student - a light on its feet off-dry riesling; still one of the best selling wines produced by the Polytechnic!
Richard Carson
At its end, the King Valley forks off like a trident. The left fork narrows before disappearing into the forest and foothills of the mountains, gradually winding its way around to the Alpine Valley to the north. 
The central fork ascends up into the Alpine National Park. The right fork follows the King River itself as it winds its way to its starting point, Lake William Hovell. This vineyard is found on the left hand fork that follows the Rose River into the foothills, and is the site of the majestic Eurangie Park Vineyard owned by the irrepressible Richard Carson. The Dolcetto and Chardonnay sit on a steep slope on the southern side of the mini-valley.  Rows run north/south on a hillside (steeply facing north slope), which provides airflow and gets the first morning sunlight from over the Black Range mountains in the distance. 
Soil: Grey/Brown Loam with gravel inclusions
Elevation: 350–400m
Varieties sourced (year): Dolcetto, Chardonnay (all 2002)
Viticulture: Spur pruned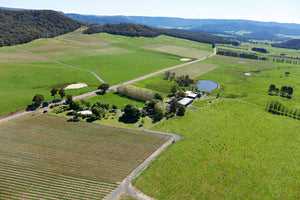 Caviccholo
The Caviccholo family took over this vineyard in 2017 and have transformed it rapidly, including the trialling of a range of rehabilitatory practices, notably integration of composted cow and chicken manure, liquid kelp/fish emulsion and straw mulch, in an effort to increase soil microbial activity, vine root health and soil carbon. Calves are grazed in the vineyard following harvest to reduce unwanted weeds and grass growth prior to the spring growing season.
Elevation: 350m
Soil: Red volcanic ferrosol
Varieties sourced (year): Arneis (2007), Barbera (1995)
Trellis: Arch Cane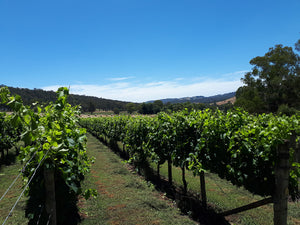 Celeste
The Celeste Vineyard was planted by Jim Hardie in 1983 after founding the Whitlands (unofficial subregion of the King Valley) while working with iconic Australian winery, Brown Brothers. 
Whitlands straddles a ridge that runs approximately north–south, terminating at the King River that sits 350m below, formed by a lava flow originating near the small town of Tolmie, about 20km south of this vineyard. The volcanic origins of the area have provided it with a deep A horizon of nearly 6m. This vineyard is a magical place, surrounded by forest and the constant chime of native birds.
Elevation: 810m
Soil: Red ferrosol 
Varieties sourced (year): Pinot Gris, Gewurztraminer, Pinot Noir, Chardonnay, Pinot Meunier (all 1983)
Trellis: Arch cane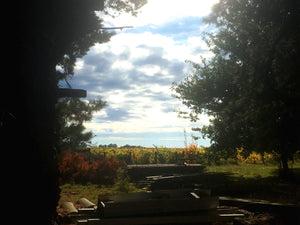 Chalmers Merbein Vineyard
This is the site where the fruit for the first ever Konpira Maru wine was sourced! 
The Chalmers family are iconic in Australia, introducing many of the drought-tolerant Italian varieties that form the bedrock of Australia's new-wave wine scene.
Soil: Red sand over limestone
Elevation: 50m
Varieties sourced (year): Sagrantino, Vermentino, Dolcetto (2006)
Pruning: Spur pruned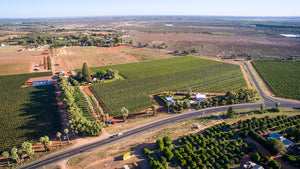 Eminence Vineyard
Located high up on the Whitlands Plateau in the King Valley. This is the highest altitude (and one of the coldest) vineyards in Victoria. 
Dedicated to growing healthy, balanced vines, bolstered by the addition of Peter Allen, ex-Sutton Grange who shares the Burder family's passion for regenerative agriculture.
Soil: Devonian era clay loam
Elevation: 860m
Varieties sourced (year): Pinot Noir, Chardonnay, Pinot Meunier (2000)
Trellis: Cane pruned
Merkel Wines
This vineyard is on the twin ridge of the Whitlands, carved from the main region by the action of the Boggy Creek's patient erosion over millennia. It is a glorious location to grow grapes, and to visit for that matter, with sweeping 360० panoramic views.  Wines from here are noted for their powerful acidity and crystalline flavours. 
Soil: Red ferrosol
Elevation: 600ml
Varieties sourced (year): Riesling, Gewurztraminer, Pinot Gris (all 1980)
Trellis: Arch cane and spur pruning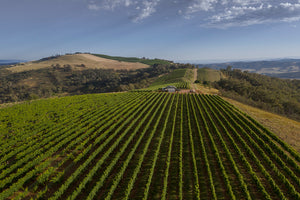 Quarry Ridge Vineyard
The historic town of Kilmore, just one hour north of Melbourne, doesn't have a lot of vineyards, which is a shame as it's a fantastic site to grow grapes. Overnight temperatures are some of the coldest found in the grape-growing regions of Australia and the soils are a productive red clay over basalt. This vineyard was progressively planted between 1988 and 1998, and is a real treasure.
Soil: Red clay over basalt with patches of grey loam
Elevation: 400–428m
Varieties sourced (year): Semillon, Shiraz, Cabernet Sauvignon, Merlot (1998)
Trellis: Spur pruned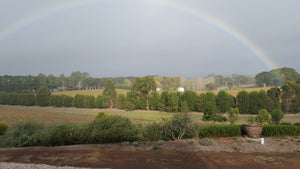 King River Estate
King River Estate is managed by all round legend John Butler. It is in a really beautiful part of the valley, with the rear of the property backing onto mountainous bush and just a hop, skip and a jump across the road from the properties entrance is the life affirming King River and one of its best swimming pockets near Edi Cutting. This is where we come to bathe after long days on our vineyard in the Whitlands, on our way to the parma night of our favourite pub in the area the Moyhu Hotel. 
Sitting at roughly 165m elevation, the site consists of a 13 hectare vineyard planted in the early 90's, on fertile, well-draining, red loam over alluvial sub soils. The area has a continental climate with warm days and cool nights leading up to harvest with vintage kicking off around mid March each year. 
The vineyards are managed with sustainability and high quality in mind. Herbicide free; undervine cultivation is practiced controlling weeds and an organic based fungicide program is now followed. Careful canopy management techniques are implemented each season. Shoot thinning is carried out on all red varieties and depending on season conditions followed up with bunch thinning also John produces a range of great wines under the King River Estate and Flying Duck Estate labels and also has a cellar door. So if you are in the area, pop in and say gday to John and the team. Have a quick dip and then enjoy a few cold ones at the Moyhu Hotel.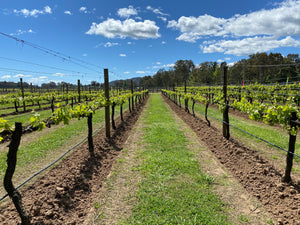 Clovely Estate
The Clovelly Estate vineyard is nestled on the  sun-drenched sandstone ridge that runs by the old settlement of Moffatdale. The area was originally cattle grazing land but now features a number of vineyards and olive groves that form part of the South Burnett Wine Region. 
The region features warm temperatures through summer but dry winters (this is a summer-rainfall dominated zone) meaning grape development is restrained, resulting in flavoursome low alcohol wines with good natural acidity.
Soil: Light clay, brown dermosol
Elevation: 320m
Varieties sourced (year): Sangiovese (2000)
Viticulture: Spur pruned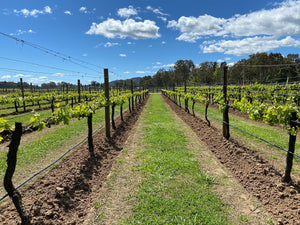 Monticello Estate
This beautiful orchard and vineyard is one of the highest in Queensland's Granite Belt Wine Region. As the name would suggest, the wine region sits on granitic soils, with stone outcrops punctuating the surface throughout, creating some magic vistas!  The viticulture here focuses on sustainability, including one of the few dry-grown vineyards in the region, and receives minimal sprays (and only in the wettest of years). The climate here is unique, with snow in winter but relatively warm summers.
Soil: Loamy coarse sand (from weathered granite) transitioning to clay sand
Elevation: 800m
Varieties sourced (year): Sangiovese, Mouvedre, Verdelho, Pink Lady Apples (2005)
Viticulture: Spur pruned